From 11 to 12th of March 2019 was the annual Sustain Conference of EcoVadis. With more than 600 sustainability delegates, the two-day event was the opportunity to focus on current challenges and foster comment solutions, under the motto "Ignite the Change". DFGE, partner of the sustainability rating platform since 2015, has had the pleasure to sponsor the event. Below an overview of the sustainability hot topics.
Plastics – waste as a resource
Plastics in the ocean has been widely covered by the media in 2018, with shocking images still on our mind like this seahorse holding on to a cotton swab.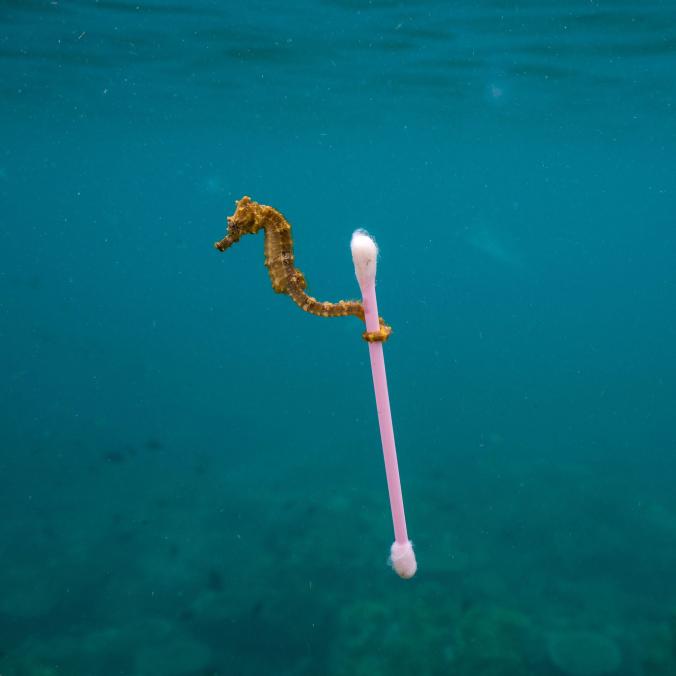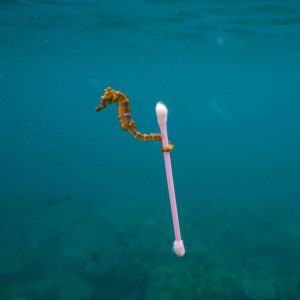 Source: Justin Hofman, Wildlife Photographer of the year – National Geographic 
This topic was already extensively discussed at the Sustainability Leaders conference in Berlin in May 2018.
The attendees of Sustain benefited from an inspiring speech from Patrick Thomas, Chairman, Johnson Matthey plc & Founder, World Plastic Council. Mr. Thomas called for a deconstruction: we should not think in terms of waste management, but of resource management. An increase in circularity is direly needed, to which solutions were suggested:
Work with partners to design circularity
Demand that suppliers design packaging for collection and reuse/recycling
Insist internally that products and packaging are designed for collection, reuse and recycling
We need to act urgently to address this global and pressing issue.
Child labor and forced labor: a critical alarm
Another pressing issue which was emphasized was child slavery and trafficking in the supply chain. Shraysi Tandon, journalist and filmmaker of the 'Invisible Hands' documentary, filmed across 6 countries, raised a strong alert that child labor in the supply chain is real and urged companies to look beyond their Tier 1 suppliers. Human trafficking is the fastest growing criminal industry in the world, generating more than 150 billion USD every year.
Many governments have tried to address the issues in the past years like with the UK modern slavery act, or the due diligence in France (among others) but it remains a challenge for companies to have traceability and control over the supply chain. Digitalization could also be a solution to increase more traceability.
Cybersecurity as part of the CSR agenda
In a panel session on how to ignite change to drive positive impact through sustainable value chains, featuring William Cooper, Chief Procurement Officer at University of California; Jean-Yves Poichotte, Chief Information Security Officer at Sanofi and Hélène Paul, Chief Procurement Officer at Michelin, we were exhorted to contact our chief information security officer, and have a discussion about sustainability. Indeed, with increased digitalization it is key to involve these players! EcoVadis also presented their new product Cybervadis: a cybersecurity assessment for your vendors. According to Cybervadis website:
"Third-party vendors' lack of cyber maturity leads to high impact breaches, financial loss, reputational damage, loss of intellectual property, and non-compliance fines. And yet today, only a small percentage of companies monitor the risk of all the vendors in their supply chain." Data security is essential and a current topic.
Transparency and collaboration: the key to success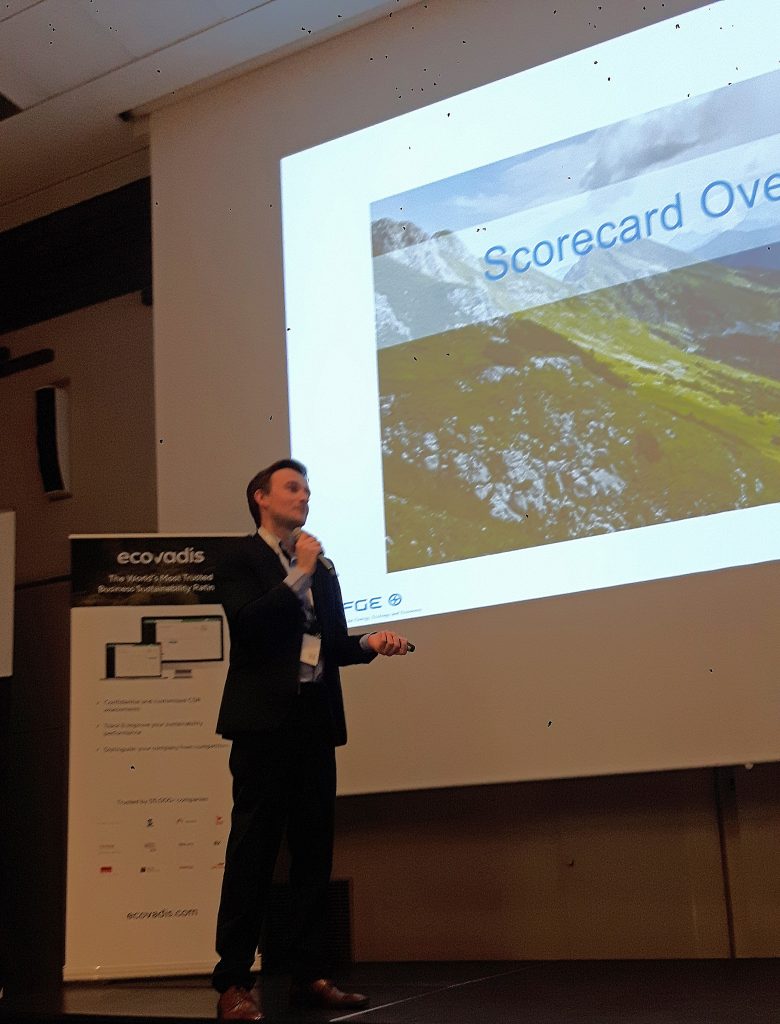 Another panel session entitled "Emerging trends and future possibilities for sustainable supply chains" featuring Timothy Mohin, Chief Executive and Author at GRI; Malcolm Harrison, Group CEO at CIPS and Jacob Park, Director, Sustainable Futures Lab BSR, reminded us of the power of transparency and collaboration.
Collaboration throughout the company is essential for success. Mr. Harrison advises to "set the criteria for your internal supply chain for sustainability and give your people the right skills to succeed".
"Transparency is the currency of your sustainability program" declared Mr. Mohin. Mr. Harrison stated that "20 years ago, transparency in supply chains was seen as an irritating thing hindering big corporations – 10 years ago it was nice to have – now it is a license to operate!".
What an amazing evolution for the purchasing department towards sustainable supply chains!
For more inspiration, consult the full program of the conference: https://www.ecovadis.com/ecovadis-sustain-2019/#agenda.
Now we hope you are ready to address the next challenges ahead: circularity, extension of the supply chain program, transparency, digitalization…
We wish you all the best to ignite change in your own network. DFGE will keep igniting change by supporting companies in improving their sustainability practices with our Sustainability Intelligence solutions.
Some more impressions from the event: