Your daily companion for working in the field of corporate responsibility has been updated to reflect the latest trends and standards
The new CSR Handbook 2018 has been changed compared to the previous one, to feature the more recent standards. In 2017 DFGE has published its first CSR Handbook in order to gain a simple overview of the complex field of CSR for interested users. The Handbook indicates relevant topics within the ecological, social and economic sustainability area. Its structure is based on the ISO 26.000 Standard. For more information see our blog post from the 17th Nov. 2017.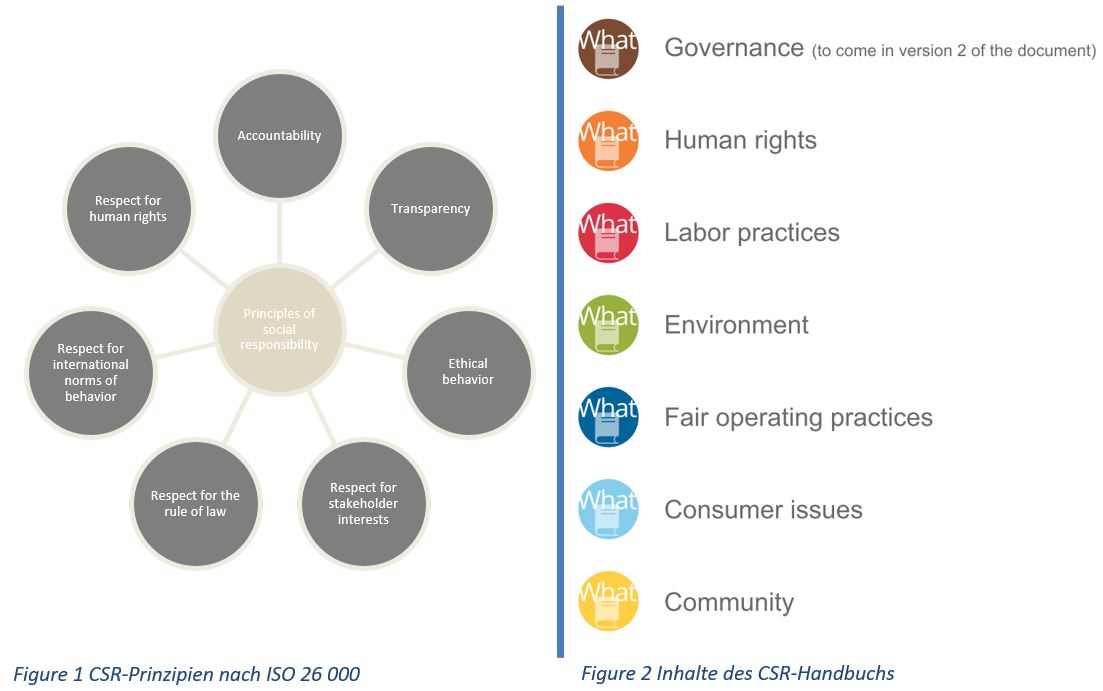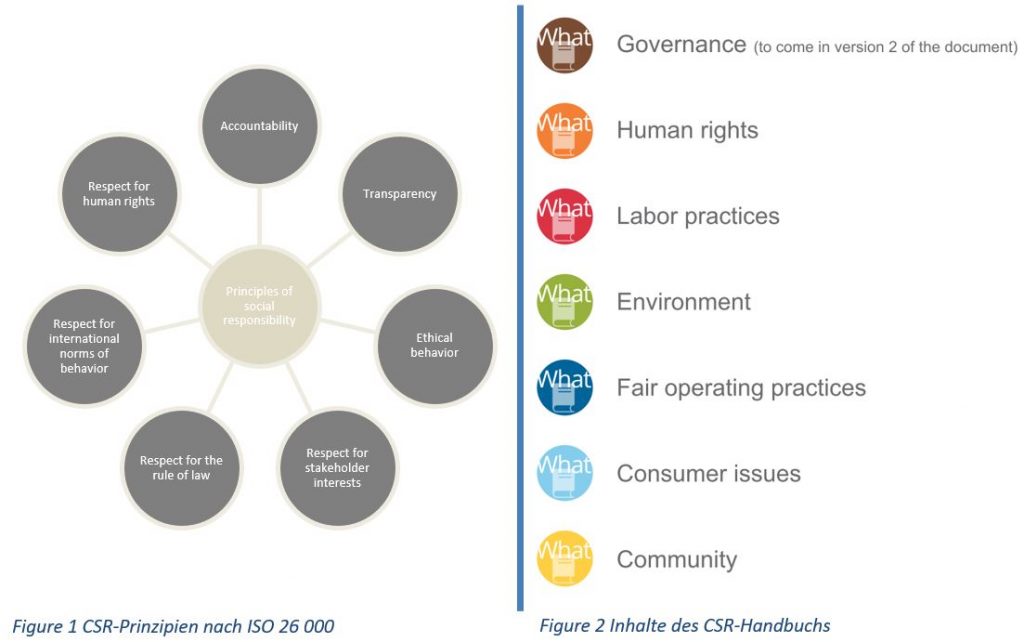 Main changes within the CSR Handbook 2018
Structure and content are simply the same (see fig. 1 and 2). The first main difference is a short introduction into materiality and stakeholder engagement. Furthermore, there is additional information regarding the related international standards which are listed below:
The CSR Handbook 2018 was published in the end of April 2018 and can be downloaded HERE for free. If you need support in planning and implementing your company's sustainability strategy, contact us via email at or telephone at +49 8192 99733 20.