Your daily companion for working in the field of corporate responsibility
The field of CSR is becoming more and more complex. Sustainability plays an increasing role. Every company but also private individuals are confronted with this megatrend. The DFGE CSR-Handbook helps you to stay up to date and to make your business sustainable and future-oriented.
The Authors
DFGE – Institute for energy, ecology and economy –provides support regarding ecological sustainability, energy efficiency; international norms and climate protection. DFGE offers consulting, software and auditing services to companies in order to enable them to realize a green vision and integrate it into their daily business. Our core competency concerns the question how a fruitful combination of multiple ecological, social and economical implementations is achievable.
The CSR-Handbook
DFGE's CSR-Handbook is an indispensable companion for everybody working in the field of CSR. For all CSR topics (structured according to the ISO 26 000 standard), this guide identifies benefits, stakeholders and actors, and supplies you with an in-depth and hands-on management method along the steps of Plan, Do, Check and Act.
The CSR-Handbook first reviews the seven CSR principles of ISO 26 000 to give an overview. Afterwards the different topics are shown in detail.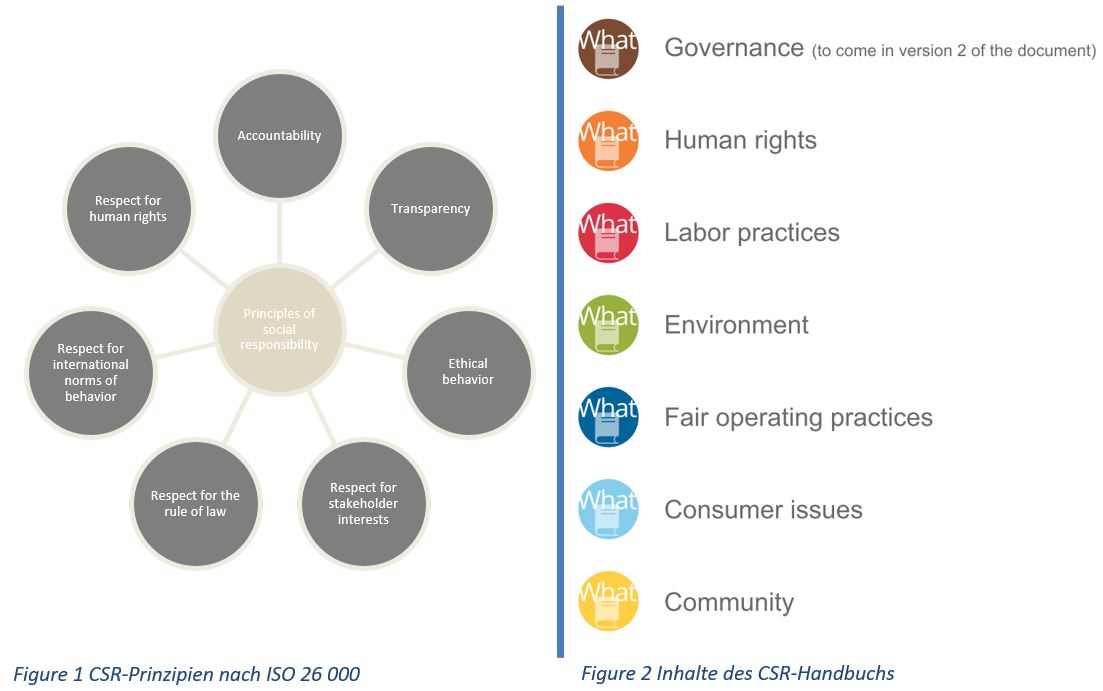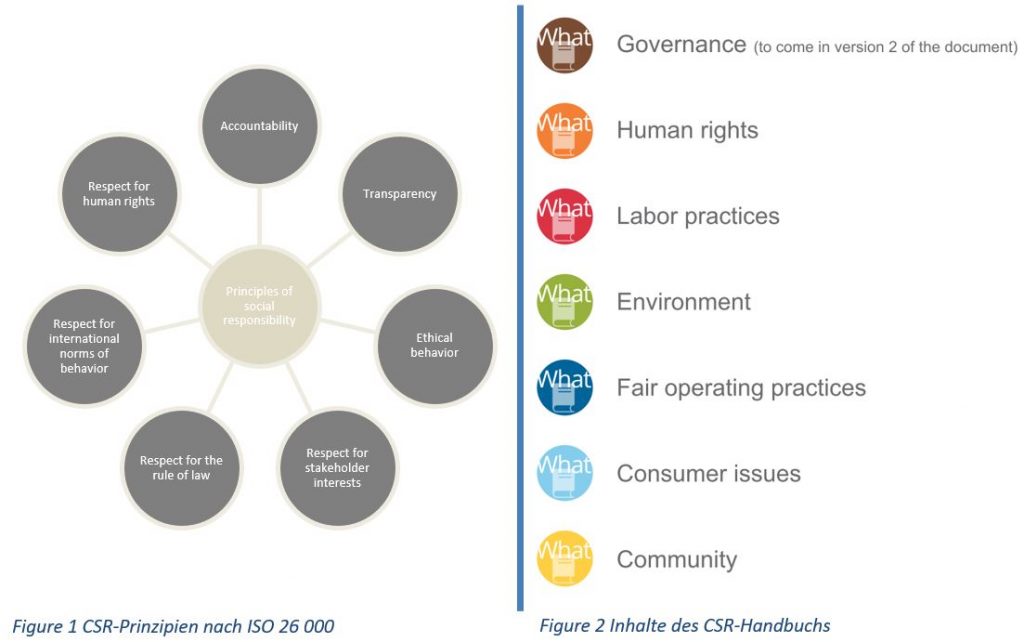 An Example
As the example "Human rights at work" shows, each topic of the CSR-Handbook is divided into the three parts "What", "Why" and "Who". The first paragraph describes the topic and provides a definition. The second paragraph outlines the reasons and benefits for your business which come from engaging with "human rights at work". The third paragraph presents affected stakeholders and actors.
It also outlines how the PADC approach should be adapted. Shown in bullet points you can see, what is important for planning, implementation and evaluation. In addition, the associated international standards are listed.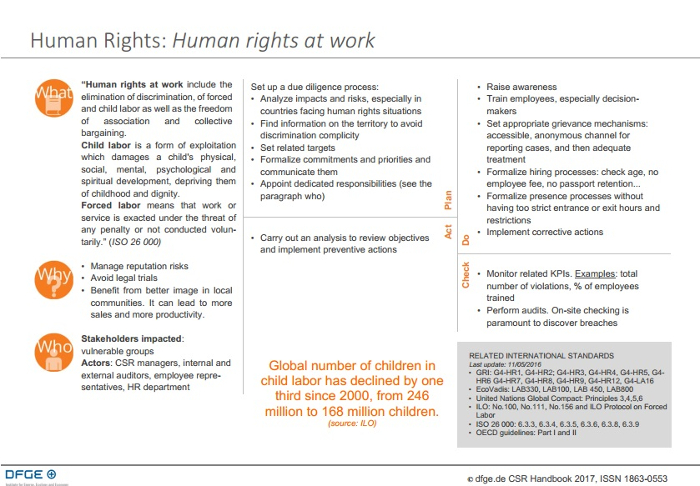 Figure 3 Sample page of the CSR-Handbook
The CSR manual was published in 2017 and can be downloaded HERE for free.
If you need support in planning and implementing your company's sustainability strategy, contact us via email at or telephone at +49 8192 99733 20.