The United Nations Sustainable Development Goals (SDG's) are a set of 17 goals and 169 specific targets (Figure 1) as part of the 2030 Agenda for Sustainable Development. This agenda aims to provide peace and prosperity for all people and for the entire planet. All 17 goals are connected, built on a holistic approach and the success in one affects the success for other goals. With single companies having a revenue as high as GDP's of entire countries, the role of businesses in reaching the goals cannot be emphasized enough [1]. With the targets that correlate with the 17 goals respectively the SDG's offer the opportunity for a guideline and concrete starting points for businesses to act, take responsibility and thrive – according to industry experts there are at least US$12 trillion of business opportunities [2]. Businesses can, for example, make an essential contribution to the SDG's by following recognized standards and principles on human rights, environmental protection and anti-corruption.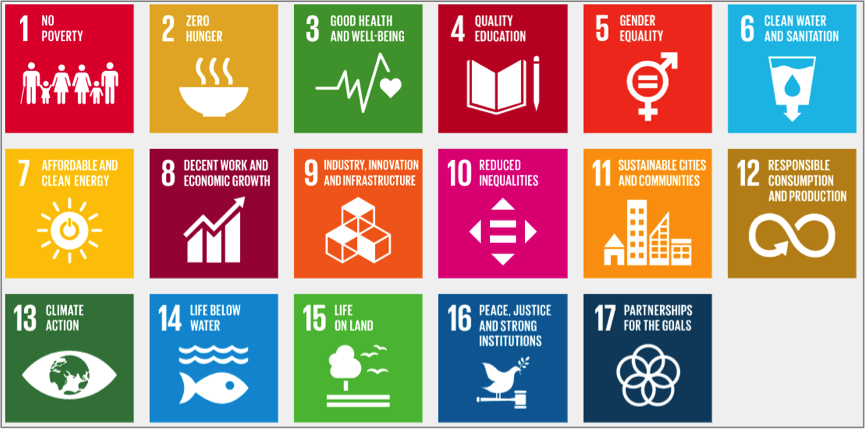 Figure 1: United Nations Sustainable Development Goals (source: www.sustainabledevelopment.un.org/)
Finding a way into participating and contributing can, however, be challenging. Business processes are interconnected and complex. Introducing goals beyond the corporate goals that are as far reaching as the SDG's is an extra effort companies have to take. The UN Global Compact, the world's largest corporate sustainability initiative, and GRI, the world's leading organization for sustainability reporting, have formed an action platform to empower businesses in contributing actively to the SDG's. Business reporting on the SDGs as a complement to GRI Standards and the UN Global Compact Communication on Progress enables measuring and reporting [3]. This breaks open the complexity of the issue and offers a way into SDG aligned business targets in three guiding fields of relevance:
Analyse and understand the goals and targets. This is the first step to be taken to start a needed and useful analysis of the own business and the correlation and impact it has on the different targets. The impact can also be related to the supply chain impacts, climate-risk related issues, material sourcing and/or purchases or the use of a company's product.
Since 2014 the DFGE – Institute for Energy, Ecology and Economy – is a partner of EcoVadis and supports its customers in getting their environmental and ecological efforts recognized and communicated. Furthermore, DFGE acts as a mentor for businesses doing the CDP program including CDP supply chain. The measures developed or derived from either EcoVadis or CDP can support businesses to support the SDG's for human rights, climate action and business responsibilities.
Include the SDG's in the corporate reporting. Following the principle to "do good and talk about it" by including the SDG's in the company strategy and sustainability reporting many companies already act and report on topics covered by the SDGs, such as climate change, water management and working conditions. It is necessary to be open about downfalls to learn, make progress and support the progress of others, as well as actual engagement and openness for new ways of business.
DFGE's long standing experience with UNGC and GRI supports your business in using of an internationally recognized standard to structure your CSR report and prioritize according to your business and your stakeholders' views. For smaller companies, UNGC is a first step in the field of CSR – for larger companies, it is often just a further CSR module among others. The DFGE Sustainability Intelligence solutions create transparency and synergy, no matter which reporting initiative the business chooses to participate in.
Addressing investor needs. Businesses should look beyond output and include impacts. Setting achievable targets and using 3rd party verification and certification for reliability and trust, leads to the entrance into new, sustainable markets and meets investor and customer demands.
SBTs (or Science Based Targets) are reduction targets for greenhouse gas emissions. They are calculated on a scientific basis to ensure global warming from the pre-industrial era is limited to well below 2°C, ideally 1.5°C. They are an important step towards climate action, are measurable targets and credible commitment. DFGE expert knowledge in SBT's and guiding companies to carbon neutrality empower businesses in their contribution to the UN 2030 Agenda for Sustainable Development.
If you have further questions please do not hesitate to contact us at or under +49 8192 99 7 33-20.
[1]Oxfam GB. (2016). From Poverty to Power. Accessed June 2020 at blogs.oxfam.org
[2]RELX. (2017). RELX Sustainable Development Goals (SDGs) Resource Centre. Accessed June 2020 at www.sdgresources.relx.com
[3]GRI. (2020). Business Reporting on the SDG's. Accessed June 2020 at www.globalreporting.org