The Carbon Footprint is a descriptive, widely-used term for the greenhouse gas emission balance of an entire organization, or alternatively, of a single product or service. It includes emissions of carbon dioxide (CO2) and other greenhouse gases (measured in CO2 equivalents / CO2-eq).
In the case of an organization like a company or public institution, the Carbon Footprint includes all emissions that are directly or indirectly caused by the activities of the organization over a certain time, usually a year. The Carbon Footprint of a product or service, in turn, includes all emissions occurring over its lifecycle.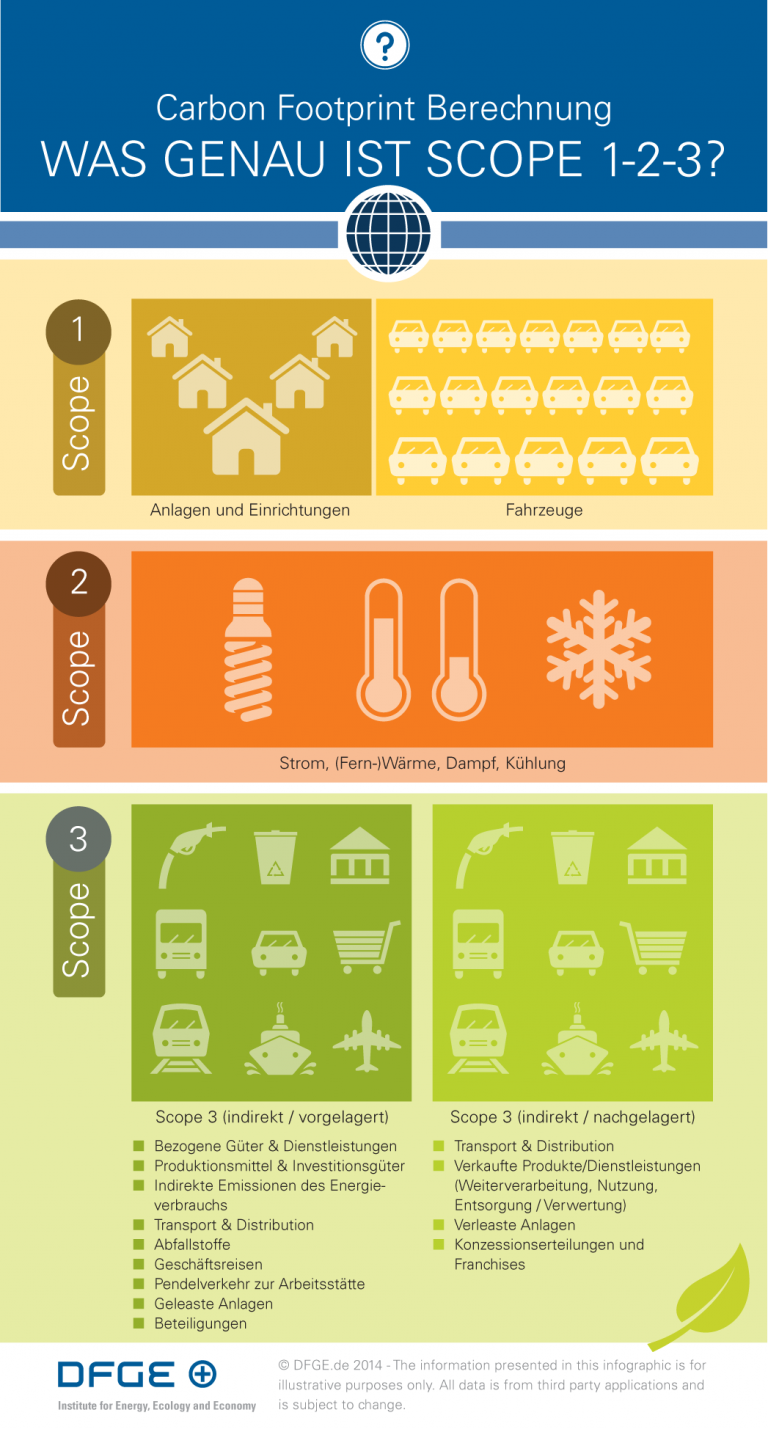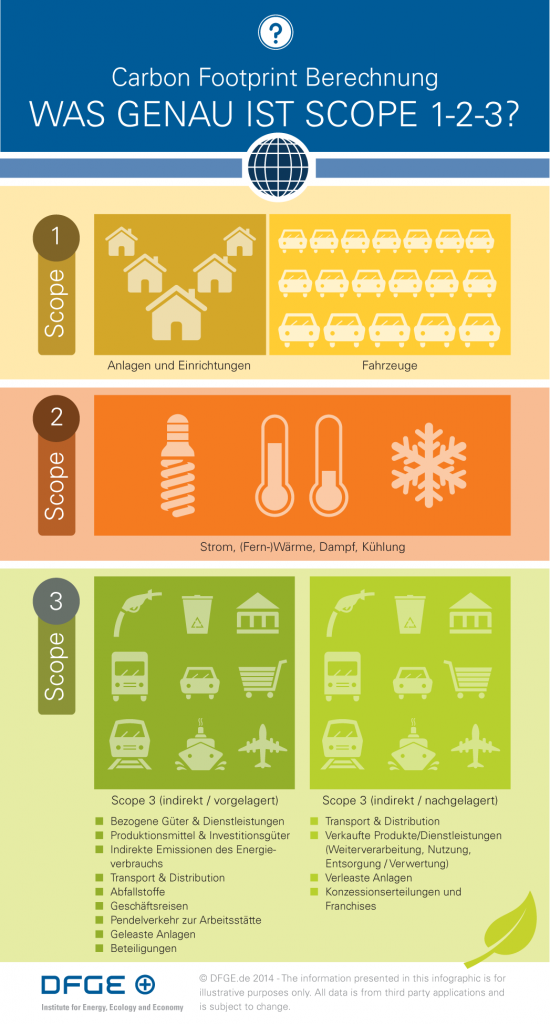 The calculation of an emission inventory or carbon footprint (for companies or single products/services) now appears to be simple and transparent. There are plenty of (free) tools and service providers available. But a good and "trusted" carbon footprint (CF) still has many challenges. In most cases the CF provides the essential and necessary basis for any related activities, strategies and tactics within the climate strategy or to your road to climate neutrality.
A valide CF is also essential for proper disclosure and reporting for standards like CDP, SBTs or GRI.
The GHG protocol and other standards like ISO or PAS define some general criteria for a proper calculation:
   Relevancy & Consistency (of data)
   Transparency around methdology, process, sources etc
   Justification on any assumptions made
   Sources of data
   Allocation procedures
   Differentiation of any values or data
   Omission (or justification) about non-implementation of any content
Mostly the transparancy seems to stand out. A clear and transparent understanding will allow you to determine the quality of the calculation and with enough granularity it also allows a comparison!
The main issues most CFs have are:
inconsistency with methodology
incomplete Scope (mostly missing Scope 3 categories)
lack of necessary aggregation for further use (e.g. disclosure for CDP or SBTs, certification,…)
We recommend you to keep an eye on the following criteria when you decide for a carbon footprint calculation, tool or service provider to ensure the result is usable:
is it based on an official methodology (and fulfills all the necessary criteria)
is it certifyable (e.g. ISO 14067-3, PAS 2060)
is it holistic – esp. does it reflect all necessary Scope 3 categories
is there a proper and transparent documentation (about the process and the result)
is a data management plan in place
is the input data validated
does it provide prioritized recommended actions
does it contain a benchmark to industry standards and peers
does it allow to understand which changes took place
is it CDP ready (necessary graphics, tables, granular details)
is it SBT ready (details and documentation)
does it provide additional insights on the topic
do you understand the process
does it provide enough granular details internally and sufficient summary for external stakeholders (different formats)
does it clearly reflect any gaps
does it contain a bandwith and critical review of the calculation
This list is not meant to be complete but should give you better indication for the usability and quality needed. Which is also reflected in the overall process and value of the calculation.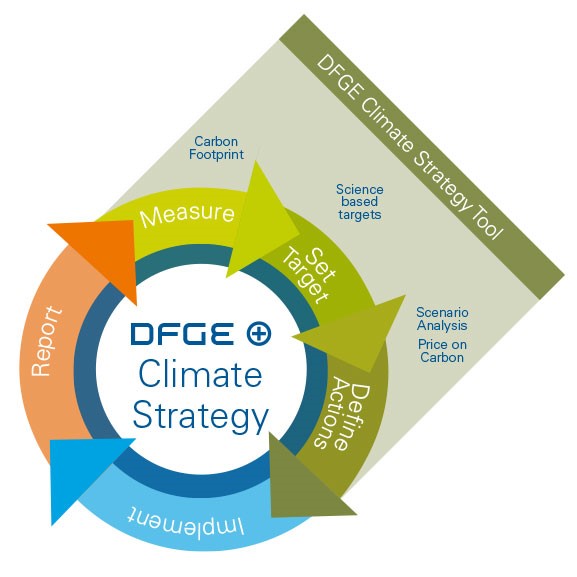 If you are interested to learn more about valid CF calculation of a validation of your current calculation we look forward to hear from you. The DFGE TopDown Approach approach makes corporate carbon footprint calculations easier and reduces the time invested. We identify critical factors for you, use data from benchmarks and also take accessible financial data into account. Therefore a reliable estimate of your corporate greenhouse gas emissions can be defined within just a few weeks. This quick and transparent analysis allows companies to focus on the implementation of reduction measures for CO2 emissions.