What is the EcoVadis Sustainable Procurement Barometer?
The EcoVadis Sustainable Procurement Barometer is a biennial study series, started in 2007, which showcases sustainable procurement developments and practices of companies from all sectors. The report consists of a buyer and a supplier survey, each of which is created using data from online questionnaires and in-depth interviews with selected participants.
The research is intended to provide insights into the following:
Sustainability developments regarding procurement priorities and value creation
Sustainability monitoring tools
Supplier engagement
Internal process integration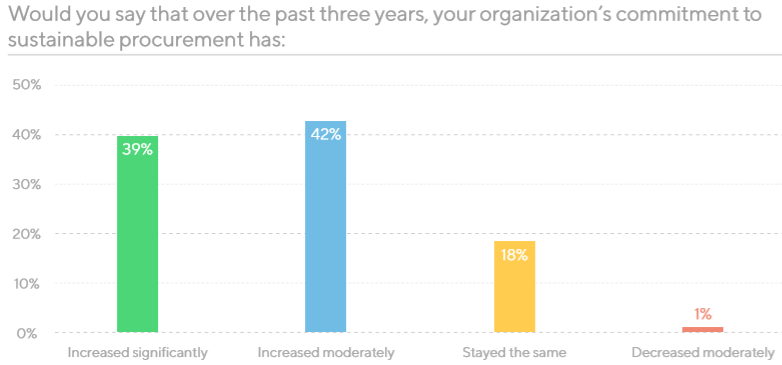 Fig. 1: Commitment to sustainable procurement / Source: Sustainable Procurement Barometer 2019, p. 16

Key findings of the Sustainable Procurement Barometer 2019
This year's study finds that the growing pressure from stakeholders and stricter laws alike, has led to a growing sustainability awareness in purchasing as well as supplying organizations. In the most recent edition of the study, this awareness manifests itself among other things in a stronger participation of smaller companies. Another indicator for this development is that approximately 80% of the companies show a stronger commitment to sustainable procurement while the remaining 20% have maintained their commitment level. The increased commitment has led to a shift of the main challenges. Whereas the main challenge used to be the lack of top management commitment, nowadays it is above all the lack of resources (42%), difficulties in tracking supplier sustainability performance (39%) and cost-related concerns (38%).
Among the benefits observed from sustainable procurement, are a better mitigation of risks (58%), cost savings (30%), contributions to innovation and the enabling of price premiums (25%) and more effective procurement metrics as well as increased sales (25%).
To obtain these benefits, companies need to do more than just meet the minimum legal requirements. Instead, they should strive for best practices and strengthen the importance of sustainable procurement by including environmental and social performance in their management strategies. In addition, companies should set up a robust sustainable procurement system, based on – among other things – external performance indicators, mapping of results in a balanced scorecard, communication of results internally and purposeful development of supplier performance. Thus, companies can structure their purchasing efforts in such a way that, ideally, they finance themselves.
Support by DFGE
The DFGE has been supporting companies in their sustainability efforts since 1999 and has extensive expertise in CSR reporting and accounting. We support your participation in international initiatives such as EcoVadis, CDP Supply Chain, CDP Climate Change as well as CDP Water and UN Global Compact. For example, we have supported the former X-Label Group – now All4labels – in completing the EcoVadis process and in improving its sustainable procurement performance. If you have any questions about this or any other requests, please contact us via or by phone on 08192-99733-20.
Sources: Sustainable Procurement Barometer 2019: From Compliance to Performance – https://resources.ecovadis.com/2019-barometer/2019-sustainable-procurement-barometer (retrieved 08.10.2019)