The DFGE Climate Strategy – Climate Neutrality on a Scientific Basis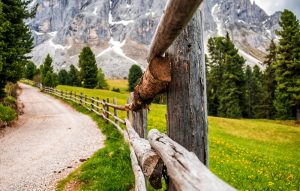 The determination of a company's greenhouse gas emissions (corporate carbon footprint) has become a central component of corporate sustainability. However, in order to achieve the global climate targets, i.e. to limit the temperature increase to below 2°C, and if possible even below 1.5°C, the determination of the status quo is only the first step: In addition, a concrete climate target specifying the necessary emission savings and an implementation plan containing concrete measures are required. Both together form a company's climate strategy, which helps companies to avoid climate change risks and seize opportunities as they arise.
The development and formulation of a science-based climate strategy is regarded as a central component of successful climate management, as this is where the ambitions of a company are made measurable and comparable. Accordingly, a climate strategy is based on a CO2 balance sheet that brings together the relevant emission sources of the company. DFGE is the first Science-Based-Targets partner in the DACH region to support this process in accordance with international standards such as the ISO standard or the GHG protocol.
In a holistic approach, DFGE as a full-service provider deals with the calculation of the carbon footprint up to certification and a possible compensation through climate compensation and protection projects. Furthermore, DFGE is characterized by a resilient scientific process methodology, rejects flat-rate calculations and thus counteracts green-washing.