With DFGE, your company carbon footprint calculation is a piece of cake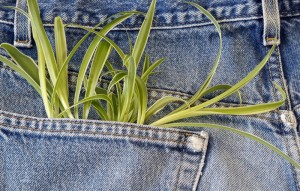 Nowadays, climate-related emissions that are caused by a company's business operations are becoming an important indicator in corporate communications and risk management. However, the calculation of a corporate carbon footprint – or even just a product carbon footprint – is often a time-consuming and costly project. Also, the limited availability of data is a hurdle for a carbon footprint calculation, especially when a company has locations in several countries.
The DFGE TopDown Approach approach makes corporate carbon footprint calculations easier and reduces the time invested. We identify critical factors for you, use data from benchmarks and also take accessible financial data into account. Therefore a reliable estimate of your corporate greenhouse gas emissions can be defined within just a few weeks. This quick and transparent analysis allows companies to focus on the implementation of reduction measures for CO2 emissions.