SDGs - Sustainable Development Goals
Wirken Sie an der globalen Nachhaltigkeits-Agenda der SDGs mit.
The SDGs or Sustainable Development Goals are the United Nations' sustainability agenda until 2030. There are 17 goals in total, which together with several sub-goals cover environmental, social and ethical issues.
Would you like to set up a sustainability strategy or improve an existing one? You can incorporate the SDGs in the process to support the global sustainability agenda. Use the existing SDG framework to structure your sustainability efforts. We are happy to support you.
Services
There is something for everyone!
We help you align your sustainability goals and strategy with the SDG framework. At the core of this is an action plan based on the SDGs. This allows you to address sustainability challenges while taking advantage of opportunities. For example, if you want to take action on climate change (Goal 13), we can take over the carbon footprint calculation and you can further optimize your reduction measures. With an improvement plan, various measures are further monitored.
Gap analysis / Benchmark
Workshop
Corporate targets aligned on the SDGs
Formalization of action plans
Roll out of some actions
Follow-up on the actions
Gap analysis and Workshop to identify current topics
Data collection accordingly
Structure of CSR report
Draft contents for report
We also support you individually, from consulting, internal trainings for your team to workshops and trainings for your value chain.
Tailor-made consulting services
Workshops & Trainings
Your Advantages
Why you should consider DFGE to help you choose the right SDGs for your business
Alignment with other standards: We always try to use the existing documents you have, so that you can reuse them for various standards.
Expertise: We have developed several reports for companies, based on various standards such as UNGC or GRI. We can easily adapt to SDGs. See more in our case studies and references.
Reliability: Also, we are not an advertising company that focuses on design and just makes your charts look more beautiful. Our work has been science-based from the beginning, and this is still the way we work today.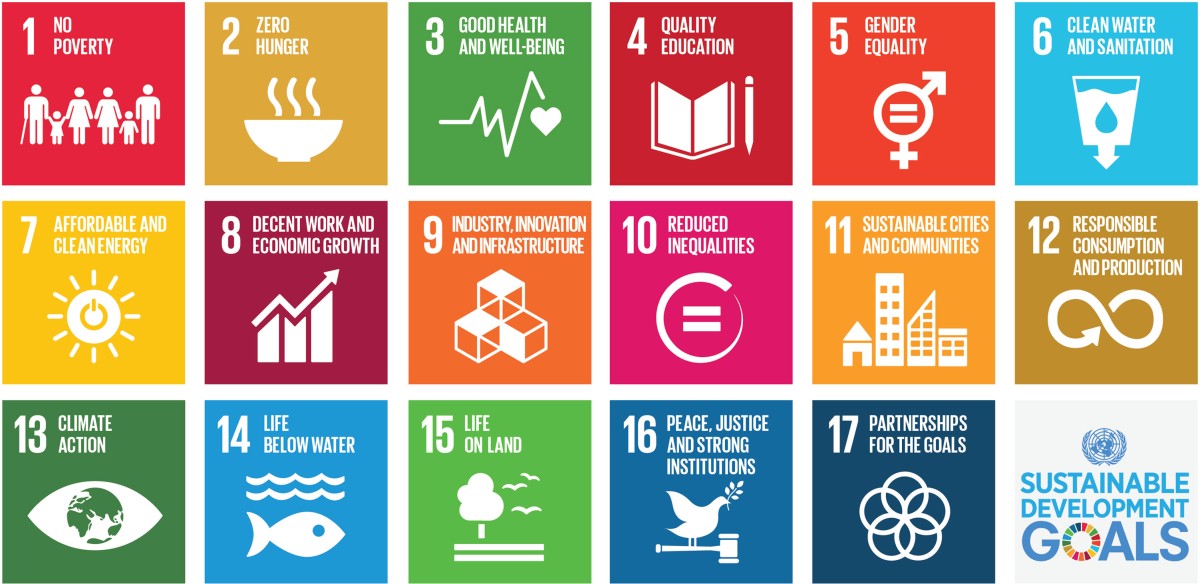 On 1 January 2016, the 17 Sustainable Development Goals (SDGs) of the 2030 Agenda for Sustainable Development — adopted by world leaders in September 2015 at an historic UN Summit — officially came into force.  Over the next fifteen years, with these new Goals that universally apply to all, countries will mobilize efforts to end all forms of poverty, fight inequalities and tackle climate change, while ensuring that no one is left behind.
The SDGs, also known as Global Goals, build on the success of the Millennium Development Goals (MDGs) and aim to go further to end all forms of poverty. The new Goals are unique in that they call for action by all countries, poor, rich and middle-income to promote prosperity while protecting the planet. They recognize that ending poverty must go hand-in-hand with strategies that build economic growth and addresses a range of social needs including education, health, social protection, and job opportunities, while tackling climate change and environmental protection.
While the SDGs are not legally binding, governments are expected to take ownership and establish national frameworks for the achievement of the 17 Goals.  Countries have the primary responsibility for follow-up and review of the progress made in implementing the Goals, which will require quality, accessible and timely data collection. Regional follow-up and review will be based on national-level analyses and contribute to follow-up and review at the global level.
Source: http://www.un.org/sustainabledevelopment/development-agenda/
No poverty
Zero hunger
Good health and well-being
Quality education
Gender equality
Clean water and sanitation
Affordable and clean energy
Decent work and economic growth
Industry, innovation and infrastructure
Reduced inequalities
Sustainable cities and communities
Responsible consumption and production
Climate action
Life below water
Life on land
Peace, justice and strong institutions
Partnerships for the goals
Goals overview: http://www.un.org/sustainabledevelopment/sustainable-development-goals/
SDG Compass: guidance to align the SDGs in businesses