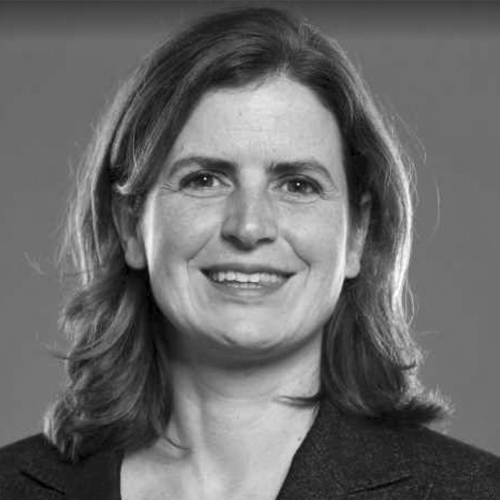 Ein Interview von Dr. Alice Beining mit Nicole Heißmann im Stern. Frau Dr. Beining, Director Projects and Solutions bei der DFGE – Institute for Energy, Ecology and Economy, betreut Unternehmen hinsichtlich ihrer Klimastrategie und welche Schritte sie auf dem Weg zur Klimaneutralität ergreifen müssen.
Interview zitiert aus dem Stern, Sonderausgabe "Die Flut" 01/2021: https://bit.ly/3AKIBB5.
Was sagt es mir, wenn ein Unternehmen behauptet, "klimaneutral" zu sein?
Das Unternehmen hat sich dann freiwillig dazu verpflichtet, in den nächsten Jahren Emissionen stark zu reduzieren. Außerdem setzt es sich langfristig ein "Netto-Null"-Ziel, bei dem unvermeidbare Emissionen im gleichen Maße der Atmosphäre entzogen und somit neutralisiert werden.
Die Firma bläst also noch Treibhausgase in die Luft?
Vor allem am Anfang, ja. Sie legt aber in einem Klimaschutzplan dar, wie viel Prozent davon sie jedes Jahr einsparen will und wie das geschehen soll, etwa durch erneuerbare Energien oder Konzepte zur Kreislaufwirtschaft. Das Maß der Einsparung muss sich am 1,5-Grad-Ziel des Pariser Klimaschutzabkommens orientieren.
Könnte eine Firma auch einfach nur kompensieren und sonst wirtschaften wie immer?
Die Finanzierung von Minderungsprojekten im Ausland über CO2-Zertifikate gilt als freiwilliges zusätzliches Engagement und ist nicht anrechenbar.
Wie wird Treibhausgas durch so genannte Senken wieder eingefangen?
Auf natürliche Weise kann Kohlendioxid in Mooren, Böden, Wäldern und Meeren gebunden werden, ebenso durch technische Methoden. Einiges davon ist noch Zukunftsmusik.
Können Firmen bei der Bilanz schummeln?
Eigentlich nicht, denn es gibt Standards, nach denen die Bilanz erstellt wird. Da fließt sehr viel ein, etwas wie viel Öl oder Strom verbraucht wird, welche Rohstoffe man einkauft, wohin man Dienstreisen unternimmt, ob die eigenen Produkte am Ende per Flieger oder Güterzug zum Kunden gelangen. Oft verstecken sich die größten Emittenten in der vor- oder nachgelagerten Wertschöpfungskette eines Unternehmens, so dass Zulieferer, Logistikdienstleister oder Kunden in den Klimaschutzplan mit einbezogen werden müssen.
Klingt kompliziert. Wie kann ich das als Kundin nachvollziehen?
Die Firmen müssen die Hosen runterlassen und all ihre Ziele und Maßnahmen regelmäßig veröffentlichen, etwa auf der Website. Der Begriff Klimaneutralität ist leider nicht geschützt, daher lohnt es sich, genauer hinzuschauen.
____
Die DFGE unterstützt Sie als Komplettanbieter rund um das Thema Klimastrategie und CO2-Kompensation gerne bei der Berechnung des Carbon Footprints, dem Aufstellen eines wissenschaftsbasierten Emissionsziels oder einem integrierten Klimamanagement – kontaktieren Sie uns via oder telefonisch unter der +49 8192-99 7 33 20.