TCFD
Climate-related Risk and Opportunity Analysis
Climate-related risks can have a major impact on financial markets. The Task Force on Climate Related Financial Disclosure (TCFD) covers this reference in the ESG context. The TCFD was established back in 2015 after COP21 by the Financial Stability Council of the G20 countries with the aim of examining how the financial sector can better consider climate-related issues. The standardized and international framework created from these deliberations aims to integrate the impacts of climate change and the resulting financial risks and opportunities for companies in a common approach.
TCFD leads to transparency about possible future scenarios that may impact business activities. Thus, awareness and knowledge about the impacts of climate change and thus the financial resilience and robustness of companies is created.
0
+
Government agencies and state authorities
0
represented countries and jurisdictions
0
+
global TCFD supporters and promoters
0
Trillion $ entrepreneurial market value
Relevance
Why an analysis of climate-related risks and opportunities is important
Transparent disclosure in accordance with TCFD enables better communication, assessment and comparability of climate-related risks and opportunities. This enables a more efficient allocation of capital within the company and on the financial market, and strengthens the transformation to an ESG-compliant economy and a low- or zero-carbon future. The four basic TCFD areas and their specific recommendations will also be used to strengthen corporate resilience and thereby the confidence of investors, lenders and insurance companies.
In summary, the benefits of a risk and opportunity analysis at a glance: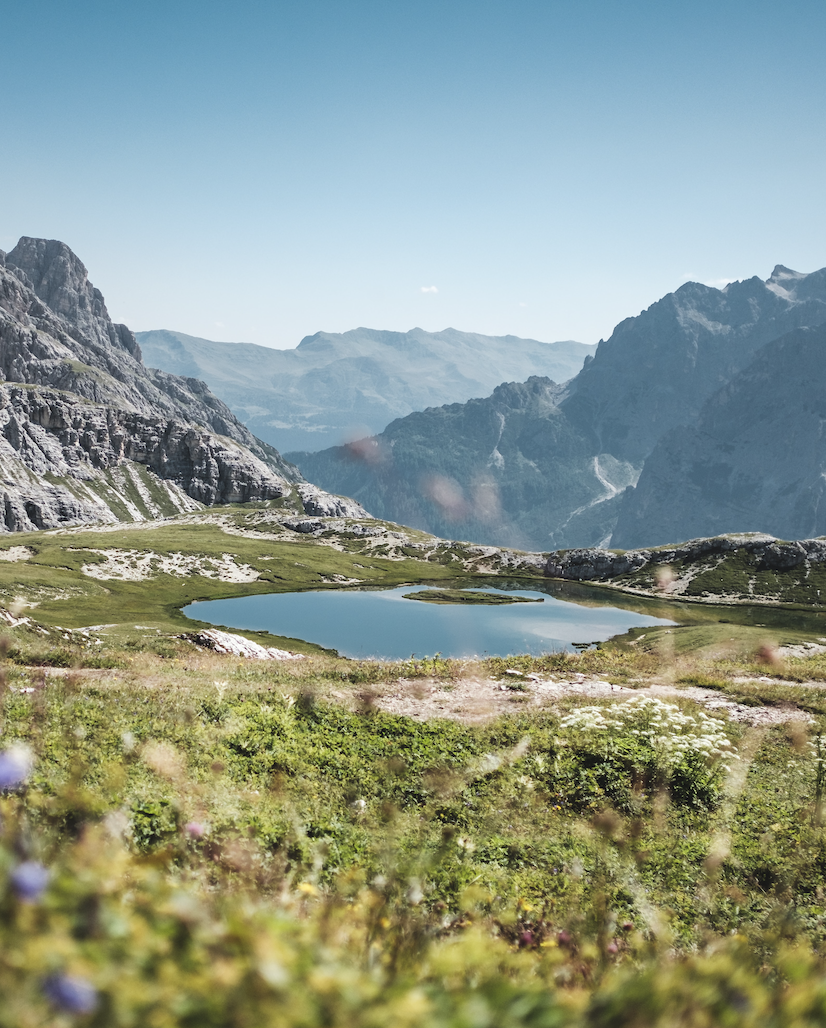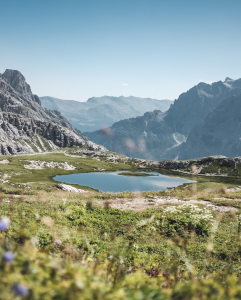 Develop a basic strategy for climate risks and opportunities
Anticipate and prevent climate risks
Resilience and competitive advantage
Climate risks are thus monetary risks: Implementation creates positive financial impact
More confidence among investors, less pressure from shareholders and activism
Increased brand value, higher company valuation
In line with disclosure requirements: Prepare for mandatory CSRD from 2024 onwards
Ahead of the curve: as already mandatory in several countries
The basic TCFD contents
The Task Force on Climate-Related Financial Disclosures (TCFD) is a standardized framework that covers four topics:
Disclosure on corporate governance with regard to climate-related risks and opportunities
Disclosure of material actual and potential impacts of climate-related risks and opportunities on the company's business, strategy and financial planning
Disclosure on how the company identifies, assesses and manages climate-related risks
Disclosure of main KPIs and targets needed to assess and manage relevant climate-related risks and opportunities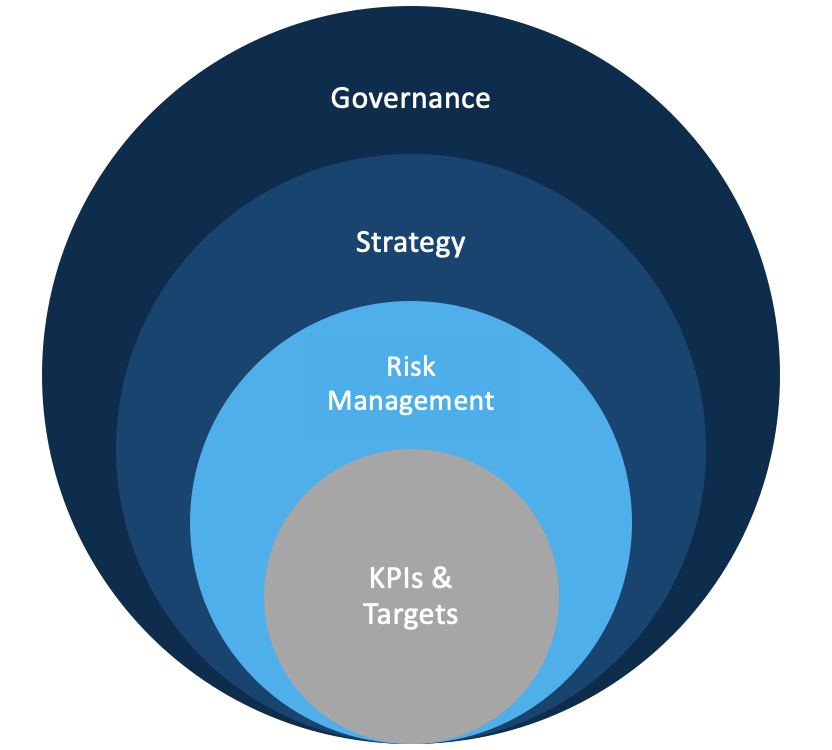 Future Orientation
Why companies need to act now
In the UK, the TCFD standard is already mandatory. As part of the CSR reporting obligation, the EU is also introducing the necessary focus on companies' climate-related risks and opportunities. "The Alliance", consisting of GRI (Global Reporting Initiative), CDSB (Climate Disclosure Standards Board) and CDP (Carbon Disclosure Project), also supports the TCFD standard and thus makes the risk and opportunity analysis an integral part of their own frameworks and represents a significant lever to improve disclosure assessment.
TCFD-Services
DFGE support: The TCFD-Basic package
With the package "TCFD Basic" DFGE covers the three basic elements of TCFD. Thus, according to the current status, an optimal preparation for the EU CSRD reporting obligation is enabled, as well as an essential basis for important questions is created for the next CDP season. DFGE assists in the selection and prioritization of relevant climate risks and opportunities, as well as in the preparation of climate-related scenario analyses. The process includes a gap analysis, a materiality analysis of climate-related opportunities and risks, and a scenario analysis. In this way, climate-relevant risks and opportunities can be identified and assessed at an early stage, and measures can be derived.
Gap-Analysis & TCFD-Methodology
Comparison of the current alignment in the company and the TCFD recommendations (Guiding Questions) with regard to the four areas
Review for full, partial or no alignment
Identification of strengths, gaps and areas for improvement
Materiality Analysis
Interviews & workshops to identify relevant R&O (Risks and Opportunities)
Categories Covered: Physical risks, transition risks and opportunities
Qualitative description
Basis for prioritization in scenario analysis and assessment of impacts.
Hot Spot Scenario Analysis
Definition of different scenarios (at least 2)
What factors should be considered when selecting scenarios?
Conduct a scenario analysis to examine the impact on the respective Climate Risks and Opportunities
Optional: tailored services beyond TCFD-Basic, should disclosure according to TCFD standard be desired. Further support for TCFD (In-Depth Scenario Analysis + Business Resilience Assessment) on request. The risk and opportunity analysis according to TCFD is sufficient for CDP and CSRD, as well as the internal climate strategy. If a formal TCFD reporting and the addition of the missing elements is still desired, this is already an optimal preparation.
Questions regarding TCFD?