DFGE has been an official Silver Climate Change Consultancy Partner of CDP since 2014, to help companies responding to CDP. DFGE extends now this fruitful and relevant partnership for three additional years.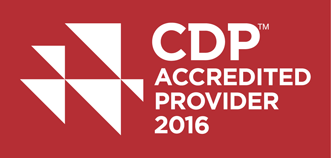 Greifenberg/München, 21 April 2016 – Companies participating in CDP are looking for support in putting together the answers for CDP, to improve their overall sustainability as well as their CDP ratings. DFGE – Institute for Energy, Ecology and Economy – was founded in 1999 as a spin-off of the Technical University of Munich and offers complete consulting, software and audit solutions in the field of sustainability, including carbon footprint. DFGE partners with internationally-recognized reporting frameworks to better support companies in their sustainability management and reporting. Since 2014 DFGE is an accredited partner of CDP and because of this can also offer CDP Response Checks. DFGE services include modular as well as complete 360 degree packages for the participation in CDP. The newly signed partnership for additional three years steadies the cooperation to drive sustainability even more.
Climate change is gaining momentum
In December 2015, during COP21, the Paris agreement was signed by all the 195 represented countries, who committed to keep temperature rise below 2°C. This historical agreement shows that the topic of climate change has been gaining momentum over the past two decades, to the point to which all countries acknowledged it was key to curb it.
Countries are not the only players concerned by greenhouse gases (GHG) emissions rising. Indeed, investors are taking such environmental criteria into account when investing. This practice is called Socially Responsible Investment (SRI), which has been increasing for the past years to reach about 11% (€2 trillion) of all European professionally managed assets.
In this sense, companies also try to influence the practices in their supply chain. Through sustainable procurement schemes, they encourage their suppliers and subcontractors to be more environment and social-friendly, including by reducing their carbon emissions.
As a result, organizations are increasingly asked to disclose information on their management and performance, including on their GHG emissions. Stakeholders demand more transparency.
A renewed partnership with CDP, a key player in carbon disclosure
One of the most well-known reporting framework for GHG emissions and climate change is the CDP. Through CDP Climate Change Program, investors request the companies to disclose their environmental management system regarding climate change. Through the CDP Climate Change Supply Chain Program, companies can ask their suppliers to report their environmental data and about their approach towards climate change.. DFGE supports these respondents as an official Silver Climate Change Consultancy Partner. Responding companies benefit from DFGE's expertise in ecology accounting and also from the intense partnership with CDP over the years.
DFGE has been an official Silver Climate Change Consultancy Partner of CDP since 2014, to support companies responding to CDP. DFGE and CDP have now signed a 3-year partnership contract to extend this collaboration. Indeed, DFGE believes that CDP is one of the key drivers in climate change reporting, and thinks that the initiative will keep growing as the topic keeps becoming more important for stakeholders.
A partnership with benefits for all parties

DFGE supports companies by providing official response checks following CDP methodology. DFGE can help companies formalize an environmental management system and can assess the carbon footprint of any organization.
"We believe that more and more SMEs companies will take part in CDP" states Dr.-Ing. Thomas Fleissner, founder of DFGE "We know that it can be tough to allocate resources to a such technical and international topic, thus we offer to guide them through the process while making sure that they have a quick solution, adapted to their needs."
The partnership is also the opportunity to strengthen the CDP's presence and credibility and increases the share of voice and mind in the German speaking region.
"We are happy that DFGE is helping to promote CDP and that they support CDP respondents to optimize their sustainability efforts. Our partners are paramount for us as they help us raise awareness and take actions on climate change mitigation" declares Susan Dreyer, Director DACH at CDP.
About CDP
CDP, formerly Carbon Disclosure Project, is an international, not-for-profit organization providing the global system for companies, cities, states and regions to measure, disclose, manage and share vital environmental information. CDP, voted number one climate research provider by investors, works with 827 institutional investors with assets of US$100 trillion, to motivate companies to disclose their impacts on the environment and natural resources and take action to reduce them. More than 5,600 companies disclosed environmental information through CDP in 2015. CDP now holds the most comprehensive collection globally of primary corporate environmental data and puts these insights at the heart of strategic business, investment and policy decisions. More at http://www.cdp.org
About DFGE
DFGE – institute for energy, ecology and economy – was founded in 1999 as spin-off of the Technical University of Munich and offers complete consulting, software and audit solutions in the field of CSR. Our offer SustainabilityIntelligence comprises management and reporting solutions related to CSR and sustainability topics (among them being greenhouse gas emissions), and refers to international norms in this field. Our clients comprise international companies (DAX and fortune 500), SMEs, governmental organizations or territorial authorities. For more information, contact us: or visit our website https://dfge.de
The DFGE disclaims all warranties as to the accuracy or completeness of the given information. All opinions and estimates included in this report constitute DFGE's judgment as of the date of this report and are subject to change without notice. DFGE shall have no liability for errors, omissions, or inadequacies in the information contained herein or for interpretations thereof.
All trademarks and registered trademarks are the property of their respective owners.
Contact us for more information
DFGE – Institut für Energie, Ökologie und Ökonomie
Kreitstr. 5
86926 Greifenberg
Germany
Phone +49.8192.99733-20